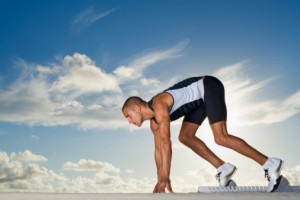 Hair removal for men is one of the top growing cosmetic treatments being performed today.  Although this technology is over 20 years old, it was not until recently that it is so effective.  With the new improved Cynosure Elite Plus, we can now treat and remove unwanted hair almost painlessly and quicker than ever before.  These advancements are helping providers find new groups of patients looking for laser hair removal and some of these new patients include men.
Once thought of as a women's treatment, laser hair removal is becoming extremely popular among men that wish to remove their unwanted hair.  There are a number of factors that have also come into play, but society in general has taken a turn towards having less hair, and men are coming in for laser treatments now more than ever.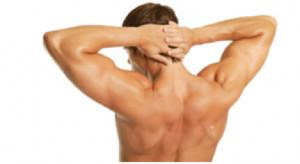 Here are some reasons our male clients describe why they choose to start laser hair removal:
Sports and Athletics:  Athletic men are constantly having to shave their unwanted hair and men obviously have more hair than women.  Running, swimming, biking, working out, cross-fit…Where do we stop or even begin with the benefits that having little to no hair will give an athlete?
Personal Hygiene: Hair tends to retain sweat and odor so limiting these factors with less hair is a given.  We all like to look and smell our best!
Dating: One survey said that over 74% of women polled were more attracted to a well groomed man.  If your girlfriend/wife says she likes your hairy back and ears, these statistics may make you reconsider!
Self Esteem: Men that are well groomed tend to have higher self-esteem and are more successful than those that care less about how they look.
Physic: What's the point of having a great physic if you look like a gorilla!  Less hair will bring out your muscle definition and high-lite your physical strong points.
Time: Shaving can be time consuming to say the least.  In today's fast pace world, no one has time to waste.  So stop showing up to work with cuts and toilet paper on your face!
Money: Shaving can be expensive over the long road for men.  Although laser treatments are not cheap, they are cheaper than shaving if you look at how much you spend on razors, creams, and products year after year.
Discomfort and Pain:  Shaving daily can also be painful.  We all know the feeling of a small knick on the face and how it seems to never want to stop bleeding!
PFB: (Razor pumps) are common on the face, neck, and bikini area of men.  These bumps are actually ingrown hairs that can get infected if not treated.  The only effective clinical treatment for PFB is laser hair removal.  Symptoms of PFB can start to clear in as little as one treatment.
Here are some frequent questions that men tend to ask us about laser hair removal:
Is the hair removal for men process painful?
Answer: Not really.  Most people compare it to being slapped with a rubber band or a slight pinch during treatment.  There is no down-time or pain at all after treatment.  Facial hair can be a little more unpleasant to treat but we have never had one patient not undergo treatment due to discomfort.
I have dark coarse hair, is this harder to get rid of?
Answer: Not at all!  In fact, the darker and more coarse the hair, the more effective the treatment.
Can I just lighten the amount of hair I have?   I do not want to get rid of it completely.
Answer: Absolutely!  Each treatment will lessen the hair you have but you will still need to do a series of treatments to get satisfactory results.  We suggest doing treatments until you get the results you are looking for and then following up your treatments with a standard maintenance program.  Some maintenance treatments will be spaced out as far as every 6 months.
Do men really come in and treat their bikini area?
Answer:  Oh yeah!  This is one of our main questions from men, and once they hear that other men are doing it, they do it too!  Laser hair removal is also very effective in clearing razor bump conditions that men get when they try to shave the bikini area.
I have severe bumps from shaving that are getting worse each time I shave.  Can laser hair removal fix this?
Answer:  Yes it can.  The clinical name for razor bumps and ingrown hairs that form "bumps" is Pseudofolliculitis barbae (PFB).  This condition is caused when curly hairs re-penetrate the skin and form ingrown hairs.  This condition is common among African American skin types and can also become infected if not treated.  Laser treatments will start to diminish this condition typically after the first treatment.  Laser hair removal will also help in the aid of uneven skin-tones (hyperpigmentation) that this condition is notorious to cause.
At your initial consultation, you will be given our hassle-free pricing information and find out what results can be expected.