There are several ways to remove unwanted hair. With most methods, at least some of the hair will eventually grow back.  The gold stand in removing unwanted hair is laser hair removal with an advance laser system such as the Cynosure Elite PLUS . The best results are obtained using a combination long pulse Nd: Yag laser for darker skin types and a combination of lasers for lighter skin types that including using the Alexandrite laser.  The Elite PLUS laser systems use two completely different laser wavelengths and selective photothermalisis to obtain the quickest and most effective results for all patients regardless of skin type.
Although Vaderma specializes in effective laser hair removal, in some cases, a select few patients are not good candidates for laser treatments.  These patient include:
patients that are pregnant.

patients that are on medication that heightens their sensitivity to U.V. light (like Accutane). Your specialist will go over this information at your initial consultation

peach fuzz (very light fine hair is not typically treated with laser.  (You may ask your specialist at your consultation about this)
under the age of 15
history of skin cancer or active disease in the treatment area or Kaposi's Sarcoma
exposure to intense UV rays within two weeks and/or sunless tanning cream
Here are a list of alternative methods to laser tattoo removal for unwanted hair:

Shaving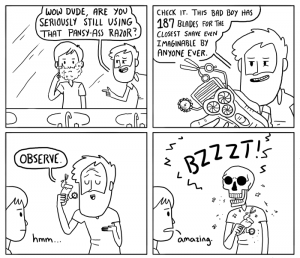 Shaving is probably the most common form of hair removal and it is performed by both men, and women. Women tend to shave their underarms, legs, and bikini areas the most frequently. In some cases, women grow unwanted hair in infrequent locations such as their face, arms, chest and back. Men tend to shave their face and chest the most frequently.  There is also, a growing population of men that are desiring less body hair and want to remove hair from their backs, shoulders, stomach and even their pubic region.  Using a razor to remove unwanted body hair can be dangerous, tedious, and expensive over the long haul with the cost of razors and products these days.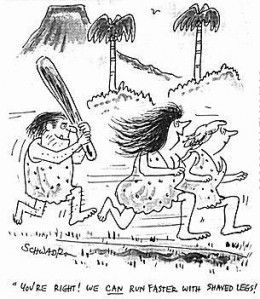 Plucking or Tweezing
Plucking or tweezing can be painful, but it may be a good option if you only have a few hairs you want to remove. Times when you might want to pluck include when you're reshaping your eyebrows or pulling out a few stray hairs that appear on your face. You should not, however, use this hair removal method for large areas. It can cause ingrown hairs or scarring.
Depilatory Creams
Hair removal creams, also known as depilatory creams, are available without a prescription.
They're not all the same, so be sure to read the label. For instance, you shouldn't use a hair removal cream made for pubic hairs to remove hair on your face.
The chemicals in these products dissolve the hair shaft. Using a cream improperly; for instance leaving it on too long, can burn your skin. If you have a history of allergic reactions, you should first test a little bit of the cream on a small area to make sure you don't have a bad reaction to it. Be sure to follow the directions on the cream.
We do not endorse or encourage the use of these creams.  Some creams, if not used correctly, can be counter intuitive to our patients that inquire about laser hair removal. After a patient has tried these methods unsuccessfully, they tend to come to our clinic with damaged skin and we have to wait a period of weeks or months before the skin is undamaged and we can treat them.  Our consultations are always a risk free option to get information on all the ways you can treat your unwanted hair.
 Hot Waxing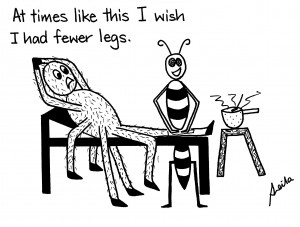 You can do this at home or you can have it done by a professional in a salon. Hot waxing can be messy and painful and may leave some hairs behind because they can break off. Infection is one side effect to watch for. If the wax is too hot, you may get a burn.  You should not use this method if you also use certain types of prescription acne creams (such as Retin-A) or take isotretinoin. If you do, the wax will pull your skin off. Many women use this hair removal method in the bikini area and to remove hair on the upper lip.
If performed by a professional, this method can be a great way of removing some hair with colors such as very blond, grey or candidates that cannot receive laser treatments due to medical issues or medications.  We refer all of patients that will benefit from waxing to Cheri's Boutique (conveniently right next door to our Virginia Beach location.)
Threading
Threading is a traditional Indian method of hair removal that some salons offer. The professionals who do threading use strings they twist in a pattern and use to pull unwanted hair out. You may have seen this performed in your local mall.