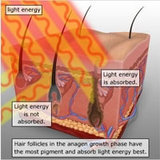 Hair removal lasers have been in use since 1997 and have been approved for "permanent hair reduction" in the United States by the Food and Drug Administration (FDA).  This means that although laser treatments with these devices will permanently reduce the total number of body hairs, they will not result in a permanent removal of all hair.
Laser hair removal has become popular because of its speed and efficacy, although some of the efficacy is dependent upon the skill and experience of the laser operator, and the choice and availability of different laser technologies used for the procedure.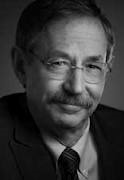 The concept of laser hair removal was invented by Dr. Rox Anderson from the Wellman Institute at Harvard's Mass General. Dr. Anderson graduated from MIT, and then received his MD degree magna cum laude from the joint MIT-Harvard medical program, Health Sciences and Technology.
After completing his dermatology residency and a NIH research fellowship at Harvard, he joined the faculty where he is now Harvard Medical School Professor in dermatology, Director of the Wellman Center for Photomedicine; and adjunct Professor of Health Sciences and Technology at MIT.
Dr. Anderson conceived and developed many of the non-scarring laser treatments now widely used in medical care. These include treatments for birthmarks, pigmented lesions, tattoo removal, and permanent hair removal. 
Dr. Anderson has been awarded over 60 national and international patents, and has co-authored over 250 scientific books and papers.  Some of his peers in his laboratory and department include dermatologists such as Thomas B. Fitzpatrick (one of the fathers of Dermatology),  and Madhu Pathak (discoverer of PABA as a sunscreen).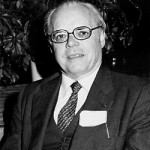 Thomas B. Fitzpatrick is the famed doctor that worked on, and published the Fitzpatrick Skin Type Scale. This scale is the same scale we use today at VADERMA, and is one of the key factors we use to help determine our patients' skin type and ultimately, their candidacy for laser treatments.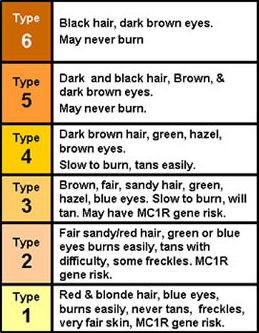 You can research your skin type and candidacy for laser hair removal by looking at our Fitzpatrick Skin Type Chart here.
With the new Cynosure Elite Plus lasers, VADERMA has the unique advantage of being able to treat all skin types.
The majority of patients that have hair that is darker than their skin-tone,  are  patients that are typically good candidates for laser hair removal.