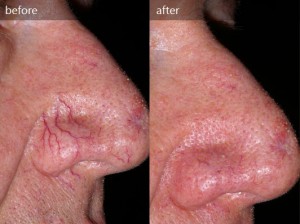 Leg and facial veins are bothersome at best, unattractive at worst. Fortunately, due to VADERMA's new Cynosure vein workstation, we can remove these unwanted veins in as little as one to two visits.
Also known as "spider veins" or Telangiectasias, these veins are small dilated blood vessels near the surface of the skin.  These veins are typical to patients with a heredity or family history of this condition. Spider veins usually start to occur with patients between the ages of 18-35, but will peak with patients that are between 50-60 years old.  Spider veins are non vital, meaning there is no real need for them. These unwanted veins serve no purpose in regards to living a healthy life and tend to worsen with time.
 There are a number of causes of leg and facial veins that include:
Gender and age.  Occurs 4 to 1: female to male
Pregnancy/Hormones & increased blood volume and pressure
Trauma/damage or injury to the area where veins occur
Lifestyle/Occupation- high heeled shoes, sitting or standing for long periods, binding clothing, birth control pills, chronic constipation
Excessive sun exposure
Price is per treatment. Most singular and facial veins need only one or two treatments. clusters may take more.
| | | | |
| --- | --- | --- | --- |
|  nose |  $199 | inner or outer ankles | $250 |
|  cheeks |  $300 |  full ankles |  $400 |
|  nose and cheeks |  $400 | behind both knees |  $500 |
|  2x2in  area |  $199 |  4x4in area |  $300 |
We also sell treatments by the pulse if your veins are very sporadic and located randomly on your body.  This is very common among women.
Sporadic vein treatment pricing is per treatment.
| | |
| --- | --- |
|  less than 5 spots/pulses | $100 or ($20 per spot) |
|  more than 5 spots/pulses |  $15 per spot |
|  more than 20 spots/pulses |  $12 per spot |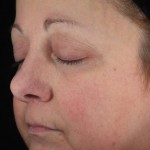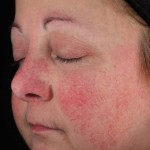 Package Special-buy 100 spots/pulses for $800.  These discounted treatments can be used at your discretion, and spread out over multiple visits. This is our best value for patients that want to rid themselves of troublesome leg and facial veins that are sporadic and not definitive to one particular area or body part.
Laser spider vein treatments have become very popular because they are non-invasive and offer many advantages over sclerotherapy, including the price of the treatments and the quick recovery time.
While sclerotherapy may take multiple treatments and needle injections are needed in each vein, laser treatment may only require 1 treatment and needles are not used.  Our lasers treat spider veins of all colors (red, blue, and purple) and our laser specialist will individualize your treatment based on your characteristics (i.e. skin color, vein color, etc…)  You can read more about our Laser Vein Specialist Lada Alger, and her over 14 years of experience with vein treatments on our "about us" page.
no down-time
minimal discomfort
quick "lunchtime" treatment
completely non-invasive
How do laser treatments work to remove unwanted veins?
A cosmetic laser emits a prescribed dose of energy to the vein. The laser "selectively targets" the problem veins while sparing surrounding areas. After treatment, the vessel will naturally disappear.
How many treatments are required?
Typically, only one or two treatments are required.  Although over the years, new veins may appear and new treatment plans may be needed.
How long are the treatments?
Treatments are extremely fast, each small vein will only need a couple pulses from our new advanced laser.  For instance, treating both ankles takes 20 minutes.
What technology or technique is used?
We use Cynosure technology when it comes to treating spider veins and our results have been outstanding to say the least. Cynosure is the largest and most trusted cosmetic laser company in the world.  If you are into the stock market, I would suggest checking them out! The Cynosure Elite Plus is the newest generation of vein treatment lasers on the market and we love it efficiency and results, and you will too!
Do you treat large veins that are bulging and protruding from the skin with a laser?
In short, no.  Extreme varicose veins can respond to laser treatments but the results are not effective enough for us to stand behind treating them.  At your initial consultation, our specialist will go over your condition and let you know which veins can be treated and which ones if we can help you we let you know, but if we cant we will let you know that as well.
Does it hurt?
A pulse of laser light feels like a small pinch or slight sting similar to the snap of a rubberband against skin. No local anesthesia is required and the procedure is well tolerated. For people with very sensitive skin, a prescription topical anesthetic can be provided.   Any redness or swelling should be gone within a day and you'll be able to resume normal activities immediately.
How long till I will see results?
Right after each pulse, you can start to see these unsitely veins almost disappear right before your eyes! Complete removal will take a few weeks for most veins but the process is fast The smaller the vein, the easier and quicker the treatment will be.  Smaller veins also start to get results quicker, and most small veins will only need 1-2 treatments.  Larger veins usually need more time to disapate, and the desired results may take more treatments and time to achieve the desired results.
Are there certain conditions or medications that preclude patients from laser treatments? 
Answer: Yes.  Here is a basic list of conditions and medications not suited for laser treatments?
Pregnancy
Patients prone to photo seizures
UV exposure within 2 weeks and/or sunless tanning cream
Accutane (within 6 months) or any other photosensitive drugs
Anticoagulants or blood thinners
At VADERMA we offer free consultations where you can come in and see what we can do for you and your unwanted veins.  We will go over your medical history, give you a complimentary skin assessment, and deem your candidacy regarding laser treatments for veins.  There is simply no better time than now to get started.  Give VADERMA a call today at 757-321-0775.  You can also conveniently book your free consultation online.