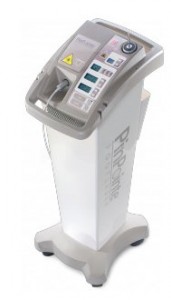 The PinPointe Foot Laser® is FDA cleared laser equipment specifically designed to target and vaporize the pathogens embedded in the nail bed and nail plate that cause nail fungus. Our experienced doctors use this cutting-edge technology to treat and cure the nail fungus. The laser toenail fungus removal procedure is safe and effective without dangerous oral medication.
Is Laser nail fungus removal expensive?
Toenail Fungus Laser Treatment Cost for many patients is LESS than expensive prescription medications they have tried in the past, often without success.
We offer several payment options and our staff will be happy to answer any questions you have.
Toenail laser treatment offers a new alternative to oral medication, which carries a risk of liver damage, and a nail lacquer. It usually takes around 2 or 3 months for Oral medicines to treat toenail fungus, but the successful rate is less than 50%. These medicines usually cost a lot, ranging from $250 – $1500 depends on the frequency, dosage, and length of time you'll need to take them.
Is the process painful?
Not at all.  Most patients describe just a warm sensation and the entire process takes less than 10 minutes per foot or hand.
Will my insurance cover Toenail Fungus Laser Treatment?
Currently the laser toenail fungus procedure is not included as a health insurance benefit in any plan that we know of; however, the initial foot consultation is free. Insurance plans will consider the laser toenail fungus treatment a cosmetic / aesthetic procedure and therefore does not provide coverage.
How Can I Pay for The Treatment?
Payments can be made with cash, credit or debit. We also accept Care Credit, which is an interest free financing option.
We offer free consultations to all new patients where you can come in, speak to the doctor, and get all of your treatment options.  If you are deemed a candidate at the consultation and want to get started the same day you can do so. Book you free consultation now here or give us a call at 757-321-0775.
Online Special
Get $100 off instantly! Just print this voucher and bring it in with you to your free initial consultation.